November 22, 2017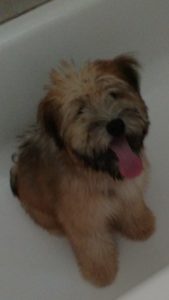 Thank you for teaching our Daisy how to be a little lady! You really made our newest family member fit right in. We looked forward to every lesson and you made our time together productive. Daisy picked up several commands and the tricks you taught us were invaluable. It shows that you love what you do and we love you for doing it!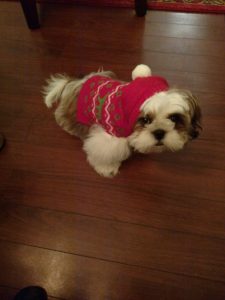 March 9, 2017
Hi Andrea,
Thank you so much for working with us for the past few months! It has been so great working with you. I felt like we very quickly established a great working relationship and you became a close friend to me and Ralphie. 🙂
 You have really helped me to understand so much about establishing the right kind of relationship with Ralphie, and he has learned to do so much more than I could have imagined possible! 
 You have not only helped me to make sure that my dog is well-trained, but you are so knowledgeable about all things related to puppy development and proper dog care. I have learned so many things from you that I could not have learned from a book or the internet, or even in a regular puppy training class. I am so thankful that I found you!! 
 I will continue to use all of your notes from our lessons and continue the consistency with which I have been working with Ralphie. I know that he will only get better with age! I will of course, also be keeping in touch with you. I'm sure that I will have questions as he gets older, and you are my go-to dog resource! I also know that you are his favorite visitor, so please don't hesitate to let me know if you ever want to stop by and say hi!!
I will be sharing your name with everyone I know who needs dog training!
 Thank you so much for everything!
Tricia & Ralphie
I was afraid of dogs!
Hard to believe that 6 months ago I was a person who would run away from dogs – I was just too scared of them, shaped by experiences from my childhood.We ended up buying a golden retriever puppy for my 7 yr old, after 2 years of constant coercion from him. Once we were ready to get him home, I realized I was going to need some help – to train the puppy and probably more importantly, help myself learn and overcome the fear.Andrea came highly recommended from a friend, and boy was I lucky. In Andrea I found a fantastic trainer for our puppy, but even more importantly, someone I could count on to help me through the process of becoming a good dog parent. She was flexible, timing wise, and in supporting me through the last 4 months, as I would constantly pester her with questions and advice – it was all a phone call away or to be addressed at her next visit.Best part, our puppy loves her and is now well trained (minus his age appropriate naughtiness), and we believe starting with Andrea early was the key. We found the price to be very reasonable, especially given the value and convenience of doing the sessions at home, and the individual attention, as compared to a big box training facility.
I would recommend Andrea's services to anyone getting a new puppy, especially someone who is trying to manage a number of things kids and family wise, and looking to get a new puppy trained in the midst of things.
Thanks
Divya and Deepak
Our Happy, relaxed dog was once shy/fearful
Andrea,
Thanks so much for your kind words and for your help with our sweet baby girl. She truly has come so far with obeying commands, and becoming less frightened in social situations. She is so so relaxed now which warms my heart to see that she isn't so fearful all the time.
Thanks from the bottom of our hearts,
Nathan, Nikki, and kids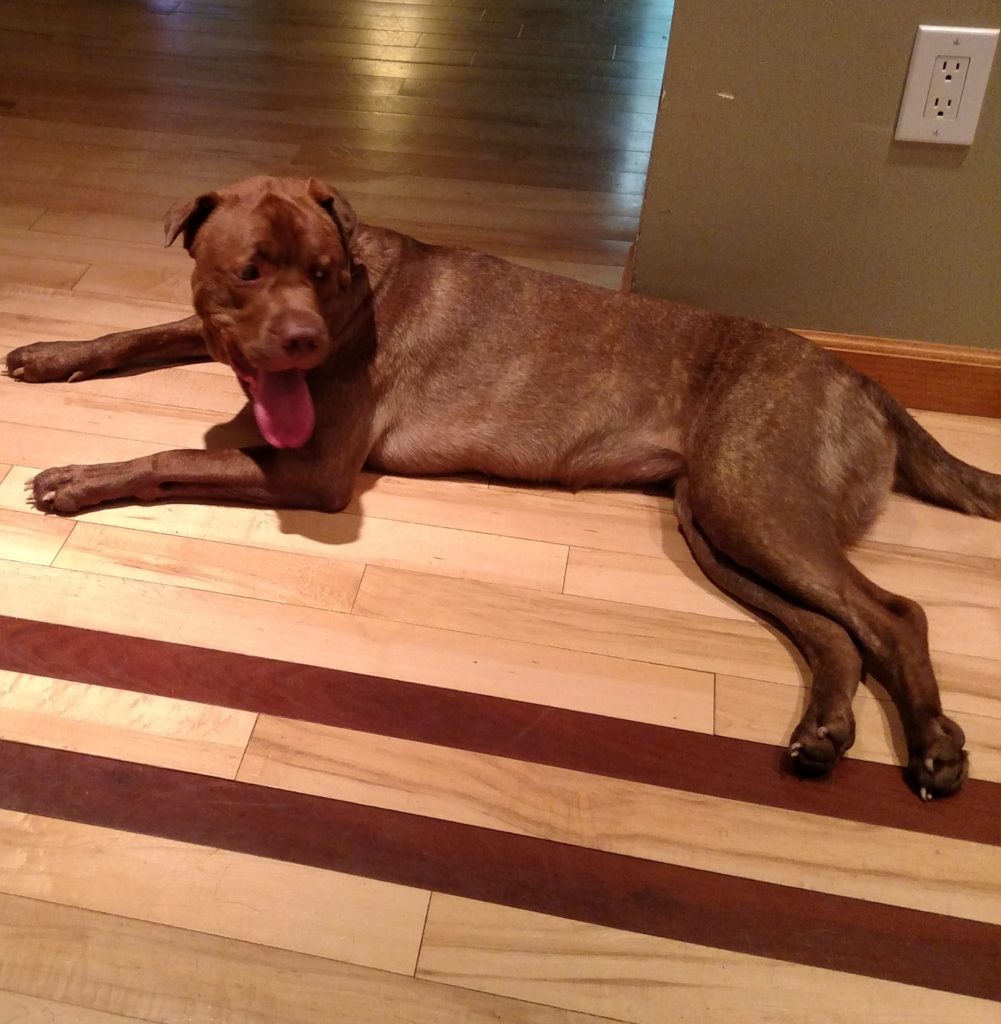 5 Star Trainer
I hired Andrea to train my puppy.  She was wonderful. Guided me through the process of puppy socialization and worked with me to teach my pup basic puppy manners. We are now going on to the next level of training. Andrea is very professional, patient and kind, a joy to work with.  I highly recommend her.
Matt A
Happy Customer
Thank you Andrea, for guiding us and training Joy. It has been such a pleasure. You've been warm yet disciplined with our little buddy. It feels good that he shares an affinity with you.
You were a splendid dog sitter and can't thank you enough for taking such good care of him.
Best
Drapi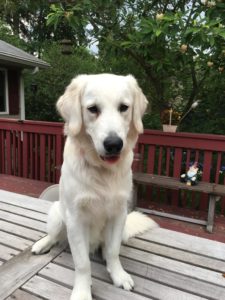 Thank you for everything, Andrea
I now have a much better understanding of how the doggies behave and how I can manage them. Your instruction was well planned and we (myself and the dogs) learned so much from you. You were a delight to work with
and they will miss you !!
All the best to you
Nina, Snoopy and Cody
 Thank You, Andrea!
March 16, 2016
"We adopted a second dog who only knew the "sit" command. Andrea not only helped us teach her basic commands (down, stay, come, heel, leave it, drop it, and more!), but she also helped us with understanding the dynamic between the two dogs. She also explained how to incorporate the commands into daily life to reinforce desirable behaviors and help ensure our pups are safe and happy. Working with Andrea has been so wonderful for us and our dogs!"
Leah S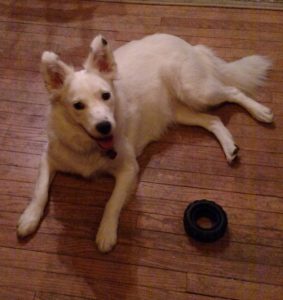 Perfect Puppy Training
It's a pleasure working with you and we all admire  your knowledge and patience you have with Gregory and with us. As a family, we will recommend your service to all my friends and neighbors! Thank you much for all your hard work and we will keep following your instructions.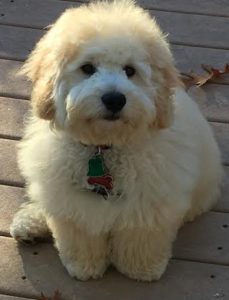 Five Stars
We rescued our pit bull mix, Gabby in late June and realized soon enough that she was a bit of a handful and we needed training help. Andrea was awesome and immediately made us feel at ease. She put together a plan we could work with AND accommodated our schedule. We are very happy with tools Andrea provided us in training and managing Gabby. We are all much better off – thanks again Andrea!
Happy New Year to you and your family as well Andrea. I have been wanting to reach out to you with an update and a profound thank you.  As you may or may not remember, my main goal in my work with you was to enable me to walk (her dog) without having one of my arms ripped off due to her pulling and left on the sidewalk.  Well I am happy to report that I have had the joy and privilege of walking (her dog) since (a family member) has been home. I had forgotten what immense pleasure I derived from walking my dogs.  Now I won't lie and tell you it is always 'pretty' but we are a work in progress.  I have incorporated the sit-stay-touch-etc. exercise into our walks – by practicing it at every driveway on my street and every street we cross.  (Her dog) is so proud!  Yesterday for the first time, the 3 dogs were walked together – to see the measure of joy in the 3 of them made my heart sing!  We couldn't have done it without you
Kindest regards,
V