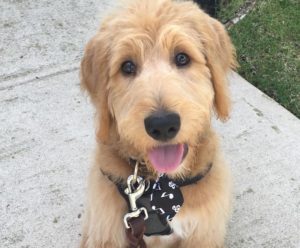 Hello and welcome to Waggly Tails Dog Training!  Thanks for stopping by.  How can we help you?
Benefits of private in-home training:
Convenient for you and comfortable for your dog. You have our undivided attention as opposed to group classes.
Training times to suit your busy schedule. No driving to and from a facility.
Saves you money in the long run; you won't have to replace or repair furniture or other valuable items that have been destroyed by a curious, rambunctious pup.
Best of all, our support never goes away. We're available to you via phone/text/email during the training period and provide support for as long as you have your dog.   Discounted refresher sessions, if needed.
We provide the results you need to make life with your dog a happy one for years to come!
We offer the following services:
Consultation before you buy a puppy or acquire an older dog through a rescue organization or shelter to help you prepare for the things you'll need and to "puppy proof" your home. Help you decide which breed will best fit into your lifestyle.
Coaching you on relationship/leadership building exercises to strengthen the bond between you and your dog.
Puppy Manners Training – basic obedience training
Family Package to help with new puppy or dog – Every member of the household needs to be on board with training. We'll work with each family member individually, teaching how to use a clicker as a reward marker and how to use treats/food as rewards for training, as well as demonstrating techniques for giving verbal cues and hand signals for each cue.  We'll also provide helpful hints for housebreaking and how to handle puppy nipping and jumping up on people.
Kids & Pups Package – teaching your children how to properly interact with dogs to prevent bites.
Level 2 Training includes adding duration to stays, giving cues from a distance and working inside and outside your home with distractions.
Training Period: For puppies, a half-hour twice a week for six weeks for basic puppy manners.  Level 2 is one hour a week for 6  to 8 weeks, depending upon your dog's progress.
Problem Solving: Having a specific problem with your dog such as digging, excessive barking, jumping, counter surfing? We'll create a treatment program specifically designed to eliminate your dog's undesirable behaviors.
Ready to take the first step?  Just fill in the contact form on the home page and let's get started!