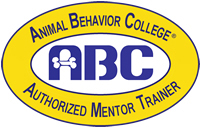 Training Methodology:  Force Free Training using Positive Reinforcement
Located in Robbinsville, NJ, Serving Mercer & Burlington Counties
Phone: 201-401-7200
email: wagglytailsdogtraining@gmail.com
Waggly Tails Dog Training provides customized training programs for you and your dog. We take the personal approach with one-on-one training in your home, where the majority of dogs spend most of their time, and where problem behaviors occur.  We explain and demonstrate techniques and then you are totally hands-on.
The advantage of working with a private trainer is that you have their undivided attention.   We have a great deal of experience training puppies and shelter dogs;  certified in Pet Massage so we can teach you how to touch your pup to relax him or her.  That's something you don't get in group classes!
During our initial consultation, we'll advise you on crate training, the proper type of harness and leash to use for teaching your dog to walk politely on-leash.  We'll evaluate your dog and its environment to make sure you optimize family socialization and how to go about puppy-proofing your home for safety. Plus, you get some training tips to help get you started on having a well-mannered companion for years to come.  We're always available to you via phone/text/email during and after the training period – for the life of the dog.
Training Programs:
Level 1 – Puppy Socialization. Basic Puppy Manners for pups 8 to 18 weeks old.
All cues taught in-home without distractions
Coaching you in relationship/leadership exercises with your pup and discuss socialization
Playing games to prevent your pup from becoming hand shy, especially if you have to grab your pup's collar in an emergency or at the veterinarian's office
Teaching you how to use a clicker to mark your dog's compliance to a cue. Timing is everything!
Your pup will learn to comply to cues such as Focus (look at me), Sit, Down, Name Recognition, Leave It, Drop It, Take It, Give It, Hand Targeting (Touch).  Introduction of "go to your place" and "stay"".  We'll  work on polite greetings at the door to prevent jumping up on people, and coming when called.  Walking politely on-leash. Sitting at the door before exiting or entering the house.  This is taught to prevent bolting out the door.
Level 2 – Intermediate Training working on all Level 1 cues adding duration, distance and distractions
Work on adding duration to a "stay" in a sit or a down.  The ultimate goal of adding duration to a stay is to have the dog remain in a stay until you release, no matter how long you want the dog to stay in one spot.
Adding distance to a cue.  For example, you're in another room but you can see your dog picked up something it shouldn't have (article of clothing or a child's toy).  You want your dog to comply to "drop it" no matter how far away you are.
Distractions – Having your dog comply no matter what the distraction is takes time.  Weather permitting, we will work outside where the world is full of exciting sights, sounds and smells.  You will need what we call the three P's – Patience, Perseverance and Persistence.  One of the most important cues we work on outside is Recall – having your dog come to you when called no matter what he or she is doing at the time, such as chasing a squirrel.
Are you experiencing specific Behavior problems? We can help. Get the results you need with Waggly Tails Dog Training.  Having a well-behaved dog is priceless!